Providing Clean Air, Clean Water, Comfort & Energy Efficiency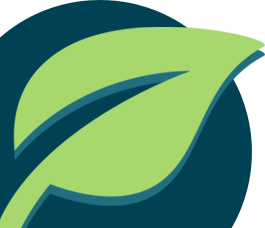 National Trade Supply, LLC
Founded as a HVAC e-commerce site in 2002, National Trade Supply has transformed into a group of highly specialized and diverse e-commerce sites and services. We are dedicated to offering products that provide comfort, clean air, clean water, and energy efficiency.
E-Commerce
Led by our flagship site discountfilters.com, we offer a world class selection of air and water quality products. The NTSupply.com family of websites are backed by industry experts with an obsession for top notch customer service. Visit DiscountFilters.com.
Contractor Services
Over 400 HVAC contractors use our FilterFetch™ suite of filter delivery services. In addition to keeping the customer's equipment in top condition, this unique service helps build contractor's brand and insures customer retention. Contractors can learn about filter fetch here.
Utility Partnerships
NTSupply.com has joined forces with over 50 of the nation's top gas and electric utilities to create FilterChange™. Together we offer a program that helps save energy by supplying filters and through building consumer awareness of the importance of regularly changing your HVAC filters. Utility companies can find more information here.
OEM Solutions
By collaborating with our OEM partners, we are able to use NT technology and distribution channels to build unique programs for Air and Water Filter manufacturers. These custom programs can include, marketing, fulfillment, call center and customer service. Contact B2B sales for more information.
National Trade Supply By The Numbers
over

3,000,000

satisfied customers in the NT network of sites.

more than

90%

of orders placed on our sites will ship the same day.

over

20

charities proudly benefit from NT's philanthropic programs.
satisfaction guarantee

100%

customer satisfaction. Anything less is unacceptable.

we stock over

98%

of what we sell in our Greenwood, Indiana warehouse.

over

68,000

square feet are required to house our 2500+ stock air and water filter sizes.
over

10

years of safe and secure e-commerce transactions.

we recycle

12

truckloads of corrugated cardboard each year.

approximately

75

pounds of salad are devoured weekly from the complimentary NT salad bar.